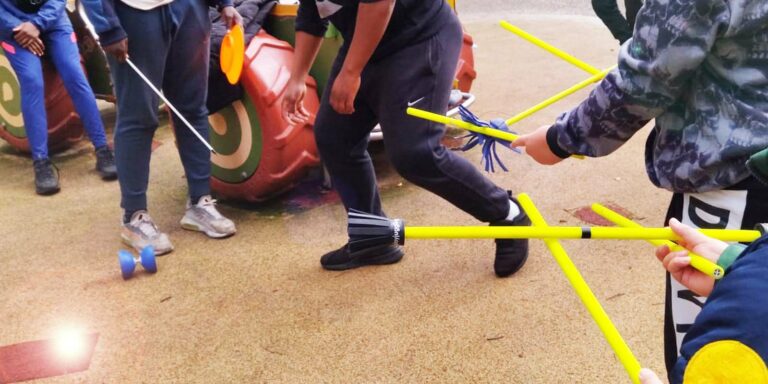 Summer workshops!
Action culturelle
In July, we offer regular juggling and object manipulation workshops (specific to juggling and from everyday life, from the simplest to the most unusual), outside the walls in public spaces for children and residents of the cities of La Courneuve and Aubervilliers.
Planning
From July 11 to 31, 2022.
These playful activities, open to all, are organized in the heart of the city's neighborhoods in collaboration with local associations and community organizers.
This proposal responds to the cultural action of the Maison des Jonglages:
– To create a spirit of conviviality within the neighborhoods and to offer a physical and creative activity to people who do not go on vacation.
– Allow the reappropriation of public spaces by residents (squares, pedestrian malls, outdoor sports areas, etc.). We are working towards a sustainable reinvestment of these spaces by children and
families, and to the exchange between neighbors of the same neighbourhood to work on the living together
– Reach people who are far from local structures. By offering free workshops, close to where people live, without registration and open to all, we are working to awaken the desires of
and to invite them to get closer to the neighborhood structures.
+ More info and registration : Amélie Coquerelle – festival.maisonjonglages@gmail.com