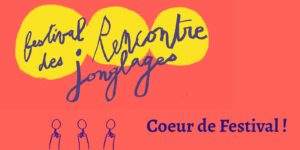 Actualité
02 February 2022
The revue Jonglages team is pleased to announce its launch during the Rencontre des Jonglages festival. Meet us in Houdremont, cultural center of La Courneuve, April 8th-10th, to celebrate!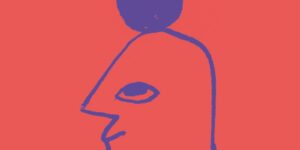 Actualité
31 March 2022
The media that have fueled the recent history of juggling will be honored from April 8 to 10!
(Re)discover, for one morning, publications and media dedicated to juggling.
Adolfo Rossomando will also be with us during the heart of the Juggling Encounter: come and share the media about juggling that has meant something to you!
Explorations
---
"When does my juggling die? When is it born?"
Conversation of a juggler with himself, in a game of absurd, smiling and… paradoxically enlightening.
This dive in its reflection is the occasion to live some vertigo. Disturbances that make us aware of the incommensurability and porosity of the borders that delimit our vision of juggling.
Named in reference to the cinematographic field, "stop motion" defines here a juggling technique based on blocking.
A thorough exploration of the subject, from its conditions of appearance to its practical, dramaturgical and pedagogical implications, through aesthetic analyses supported by a rich corpus of stage works and videos.
An attempt to write from the piece for seven jugglers and a drummer Dans les plis du paysage, resulting from the meeting between Esther Friess and the scenic universe of the Collectif Petit Travers.
The author, who borrows a lexical field close to the one intimately summoned to the stage by the company, gives us a literary experience of juggling, illustrated by some drawings and photographs of the show.
Dossiers
---
Call for papers



Cyrille Roussial (coord.)
The editorial committee of the magazine Jonglages is opening a first thematic dossier dedicated to a particular meaning of the word "writing", a meaning that refers to juggling inscribed or destined to be inscribed at the very heart of a work and its creative process.
Because writing with juggling implies a variety of practices and works, this call for contributions was conceived as an invitation to establish benchmarks to best speak of what exists among juggling.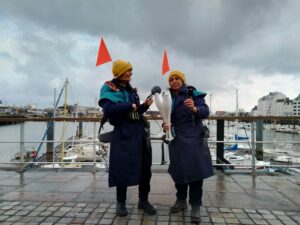 Protocol Collective

Sound Documentary



Dominique Duthuit
Three clubs, microphones, a recorder. A juggler and a gleaner of sounds.
Valentina Santori asked Dominique Duthuit to join her for a week of wandering in March 2021. This trip inaugurated during the confinement Périple 21, a juggling performance of several months through France. From this journey, the sound designer shares with us some fragments of the materials that were sources of exchange and inspiration.
This sound score tells the story of the transformation of a juggling act that can only be expressed in the interaction with the other. A poem to be listened to with headphones, which inaugurates our first file dedicated to the writings.