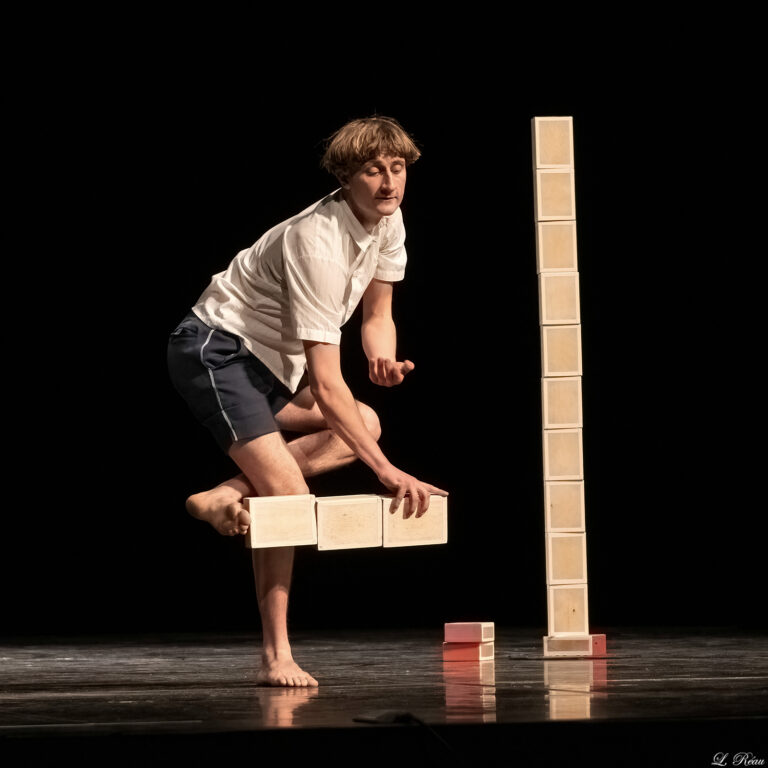 ©
If it falls
Johan Stockmar
15 minutes

/

For all

/

Saison culturelle /

Résidence
Creation 2024, Small format
Cigar boxes
Without words
Residence(s)
Du Tuesday 02 January 2024
au Saturday 06 January 2024
Espace d'accueil : Plateau
The show is private
With a body that's a little too long and a nose that's a little too oily.
He fell for those stiff, square boxes, and the boxes fell on him. And yes, it can hurt when a box falls on you. But it's his fault! The fault of this "gras-nez" which always gets stuck where there's nothing to smell. This time he's fallen in love with you and the boxes!
In this cigar box juggling creation, the idea is to allow the boxes to change the course of the story, as much as the performer on stage. I want to give an independent life to these objects, which are usually rather static. When you juggle them, you bring them to life. But how could they find a movement not dictated by the performer?
[Production]
In residence: L'académie Fratellini