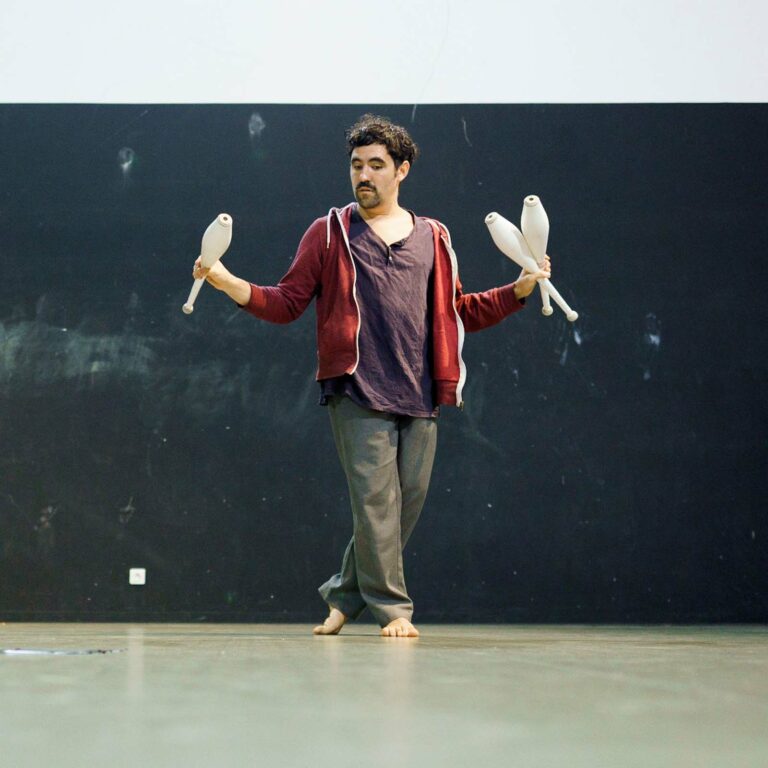 flower of carnage
Cie Toc Toc
Saison culturelle /
Résidence
Residence(s)
The residence has passed

Du Monday 07 November 2022
au Saturday 12 November 2022
Espace d'accueil : Studio Jonglages
The show is private
The residence has passed

Du Saturday 12 November 2022
au Saturday 12 November 2022
Espace d'accueil : Studio Jonglages
The show is private
Sergio Capusotto has never missed a World Cup match, he has seen them all, even those played before he was born. All of them, every goal.
A fanatic…
1m67 of romanticism at a discount, 76 Kilos only, after a liposuction with gnocchi pasta.
Television on, curtains closed and mom's perfume flooding the room. That night, he smoked about thirty cigarettes, in the middle of the World Cup final.
Sergio Capusotto
Italian-Argentinian circus artist and comedian. Contemporary dance, juggling, theater and poetry.
Born in Buenos Aires (Argentina) in November 1991, he began his career at the age of 18 at the National School of Mime and Physical Communication Angel Elizondo (Buenos Aires – Argentina, 2009); in 2011 he joins the National Center of Dances Aida Victoria Maestrazzi; between 2011 and 2016, he studied theatre, improvisation and clowning.
In September 2017 he entered the professional training of the Circus School ESACTO LIDO and finalized the 3rd year of this training in 2020.
[Distribution]
Juggler :
Sergio Capusotto
[Production]
Partner: Association KYRIELLE CREATION