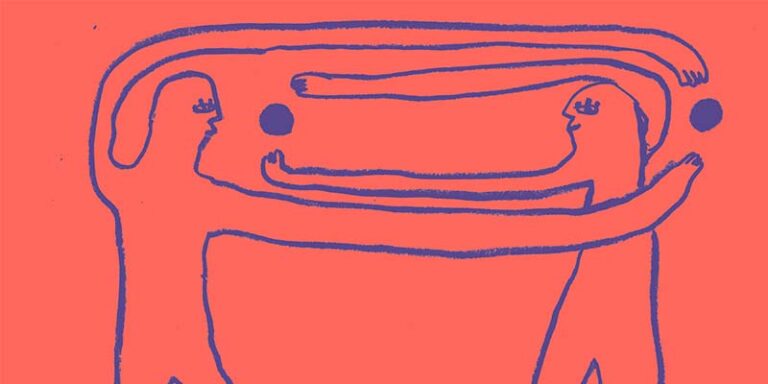 Awareness and motor skills workshops
Action culturelle
Hebdos, Parents & enfants, Petite enfance
In partnership with the Service Petite Enfance of the city of La Courneuve, the Maison des Jonglages offers each year a series of workshops to awaken and develop motor skills for young children from 0 to 3 years old.

Planning
Every Wednesday morning, except during school vacations.
Discovery is one of the driving forces behind the development of young children. Therefore, we propose to bring them a universe that awakens their senses and arouses various emotions. It is about sharing moments of pleasure in a reassuring environment (familiar environment and presence of adults), where their physical and emotional safety are preserved. The children can thus confidently explore, play, interact, in short, be an actor in this new experience that constitutes the awakening sessions through juggling and object manipulation.
Every week, our pedagogical speaker intervenes with parents and children of the Place d'Accueil Parents-Enfants of the Maison Pour Tous Youri Gagarine for a one-hour session, and with children and their nursery assistants at the Crèche Familiale Goutte de Lait.
More information: festival.maisonjonglages@gmail.com
---