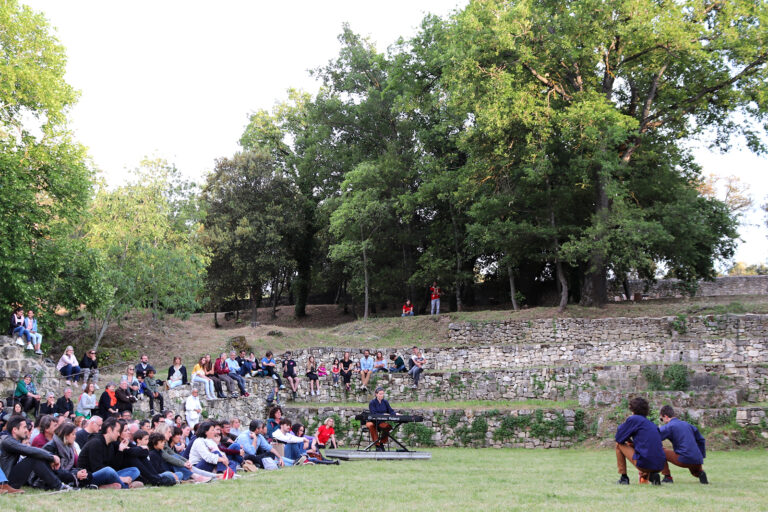 ©DR
Cie l'Expédition, residence in a school in Garges-Lès-Gonesse
Action culturelle
This session has passed

Du Monday 06 December 2021 (10:00)
au Friday 17 June 2022
Espace d'accueil : texte espace d'accueil
Le Friday 24 June 2022 (14:00)
Espace d'accueil : texte espace d'accueil
In partnership with the Espace Lino Ventura, the company L'Expédition directed by Jonathan Lardillier will be in residence for a year in the Henri Barbusse kindergarten and elementary school in Garges-Lès-Gonesse. All the pupils of the school as well as their teachers will follow an artistic path mixing juggling, dance and music, in connection with the artistic universe of the company: the "Harmonic throws" which give the rhythmic and technical bases of a playful juggling. Learn about ten different throws, then compose a choreography based on a pulse, and finally make visible an infinite number of combinations.
The presence of the Company within the school will be articulated around different axes:
– Diffusion of a work from the Expedition's repertoire : Première Page ;
– Creation of a new piece, Vinyl, by proposing a residency exit each week of residency and a presentation of the new creation at the end of the year;
– Training of the teaching team in the practice and notation of  harmonic throws
– Preparation of the students for a juggling flash mob that will be presented at the end of the year
– Trace of the Expedition in the school : donation of a piano to the school.
---