around the shows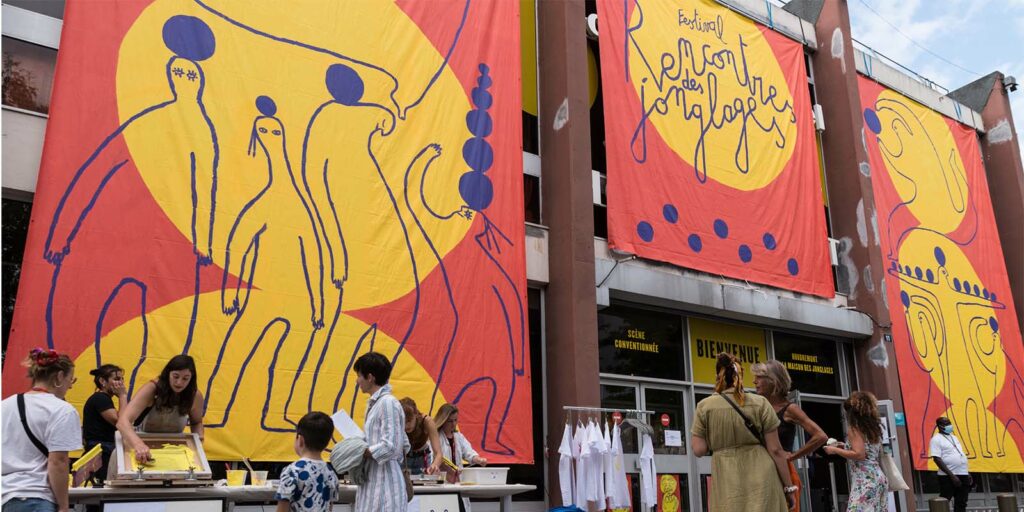 © Tomas Amorim
Day of the leisure centers
A day organized for the children of the leisure centers of La Courneuve at the Parc Départemental Georges Valbon with juggling workshops (Chippi Axel), hula hoop (Tatyana Lya Bon), freestyle soccer (Ilyes Medallel).  Before the Whenua performances, workshops around the haka will be offered as well as other surprises to discover!
Wednesday April 6 from 10:00 am to 4:30 pm, Whenua at 11:00 am and 2:15 pm at the Parc Départemental Georges Valbon, La Courneuve
Children's festival
A day dedicated to the children of the city of La Courneuve participating in the artistic and cultural education courses led by the Maison des Jonglages between 2021 and 2022. The opportunity for the children to meet and share a festive moment. During this day, they will have the opportunity to present their flashmob prepared beforehand in workshops with Chippi Axel and Cécile Rolland, to attend the performance Fabrik of the Cie Kor and to participate in juggling games.
Thursday April 7 from 10:00 am to 4:00 pm at Houdremont Cultural Center, La Courneuve
Workshops in the heart of the festival
Throughout the weekend, juggling and silk-screening workshops, games and other surprises await you.
Saturday 9 and Sunday 10 April from 2:00 pm to 6:00 pm on the Place de la Fraternité
Free space for juggling
During the festival, a free space dedicated to the amateur or professional practice of juggling is proposed to you. Come and practice the art of juggling in complete freedom.
Saturday 9 and Sunday 10 April from 12:00 to 18:00 on the Place de la Fraternité
Make the set
The inventive visual artist Cécile Rolland has signed the festival's scenography for a new edition. Before the festival, she invites you to create with her this new scenography through participative scenography workshops.
Every Wednesday from February 16 from 5:30 to 7:30 pm at Houdremont, Cultural Center.